All You want to know about your Napa Airport Rides
SFO Shuttle Service to Napa Valley
 Yes. There is Evan's Bus between Napa and SFO. The service is about 10 time a day. They leave from Napa and make one stop in Vallejo each way. The rate is $40.00 per person. As of now, the service is suspended due covid 19. Dont know if the service comes back or not.
At Veterans Airporter, we provide private airport car service which is currently $180.00 from SFO to Napa and airport shuttle service for up to 9 passengers which is $350.00
 Yes, there is Napa city bus service which will take you to Vallejo where you can catch Ferry to Downtown San Francisco. Oo you can ride the bus all the way to El Cerrito where you can catch Bart(A METRO TRAIN)  all the to SFO
Oakland Airport Shuttle Service
OAKLAND AIRPORT TRANSPOTATION TO NAPA
Yes. There is a shuttle service from Oakland Airport to Napa, called  Evans Transportation. They do many trip a day between Napa and Oakland airport. Their operations are affected due to Covid 19.
At Veterans Airporter, we provide private, dedicated airport transportation from Napa to OAKLAND as well as to all the cities of solano county.
There are many ways to get to Napa from Oakland Airport. You can catch an Uber, Lyft, Or Taxi right at the oakland airport which may not be cheapest, or dependable. Seconly, you cat hop on BART which will take you to El Cerrito station , there you can catch a bus service to Vallejo or Napa..
If you find those transportation  options not very  suitable to you, You van book your ride with Veterans Airporter. We provide private airport car service as well as private shuttle service. We urge you to book online please.
SMF Airport Shuttle Service to Napa valley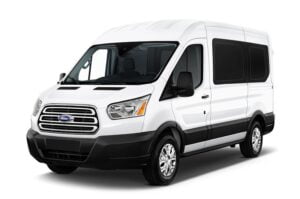 Sacramento Airport Transportation
 No, there is no shared ride type shuttle service from Sacramento airport to Napa. Super shuttle has ceased their operations at the airports. There is Uber and Lyft at the Sacramento airport. if that does not work for you, at Veterans Airporter ,we provide airport transportation, both airport car service and private shuttle service, to Napa valley at Low rates compared to what you would pay to any other reputed company in Napa or Sacramento. And also, we are rated 5 star on Yelp by our customers. Please book you ride confidently with us.
 We are 5 star rated company on Yelp by our previous customers. We are priced cheaper, reasonably when it comes to service from Sacramento airport to Napa. 
Our car service currently cost $190.00 which seats up to 4 passengers. Our Shuttle van cost $300.00 which seats up to 9 passengers. Please book your ride online confidently.